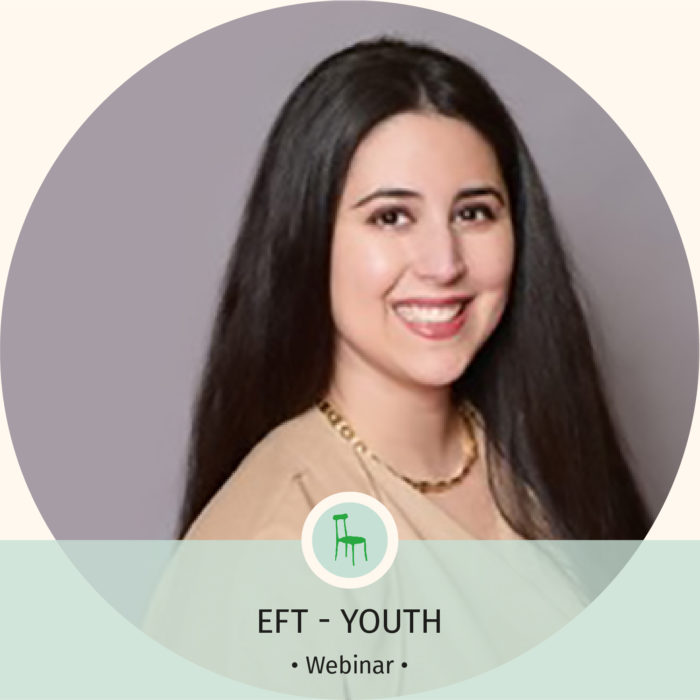 Emotion Focused Therapy for Youth (EFT-Y) Clinical Training - 4.-5. desember 2023
Online
Emotion Focused Therapy for Youth (EFT-Y) Clinical Training. A two-day online course.
Booking
Join the first generation of clinicians training in Emotion Focused Therapy for youth and their caregivers. Clinicians with prior emotion focused training are welcome, as a minimum you should have at least 4 days of EFT training. This training will include theoretical, technical, and practical components reinforced through seminar, video presentation, and experiential skills practice.
About the Trainer
Dr. Mirisse Foroughe, C. Psych. obtained her PhD from York University. She is a n advanced emotion focused therapist, who works a lot with families and youth. She has received numerous awards and accolades for her work, including the CPA PFC Innovative Service Award and the OPA Harvey T. Brooker Award for Excellence in Clinical Teaching. Dr. Foroughe is the clinical director at Family Psychology Centre.
N.B. To participate in this training, it is required that you have completed at least one module of our "1-årige videreutdanning i EFT" or "Spesialistutdanning i EFT", or have completed the isEFT approved EFT Level 1.

Practical information

Date: 4-5th of Desember 2023
Time: 14.00 - 21.00 Norwegian time (8 AM to 3 PM Toronto time)
Platform: Zoom
Trainer: Dr. Mirisse Foroughe
Language: English
Price: 5.940 NOK (30% discount for NIEFT-members)

The course is held online (via Zoom), and will not be recorded.

The course is approved as a 14-hour maintenance course for psychologists. (Only Norway)

Sign up here


Cancellation and Refund
The course will be held only with a sufficient number of participants.
We have a flexible enrollment policy which allows you to cancel your enrollment within 24 hours of registration at no charge.
If cancelled after 24 hours, the following rules apply:
Cancellation 6-12 months prior to the course´s startup date:
Invoice is credited / Course fee is refunded
Cancellation 3-6 months prior to the course´s startup date:
Half the course fee is refunded
Cancellation 0-3 months prior to the course´s startup date:
Course fee will not be refunded