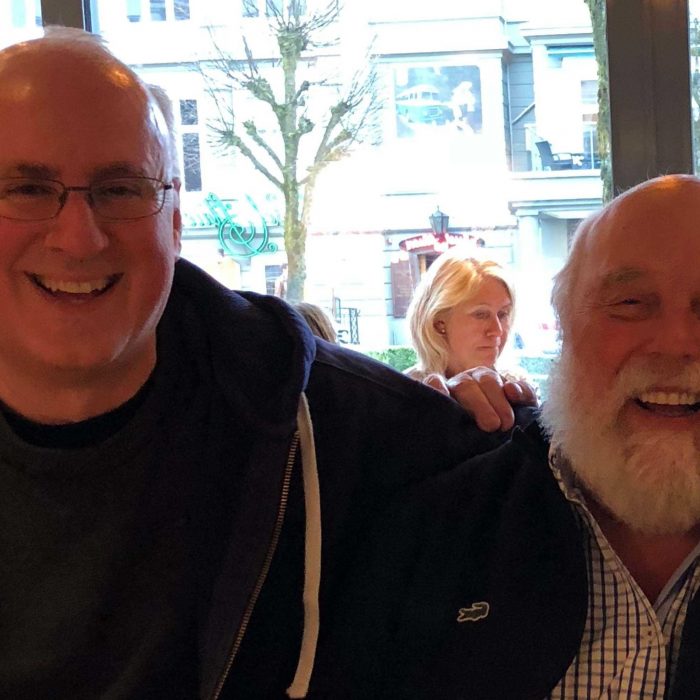 Waiting for Emotion Revolution. 20th of September 2021
Online på Zoom - September 2021
Therapeutic change in EFT & ISTDP. Webinar with Leslie Greenberg & Allan Abbass.
Booking
For questions, please contact us at kurs@ipr.no.
The conference now has a sufficient number of participants, and will therefore be held.
Date: 20th September 2021, at 9:00 am - 12:30 pm Toronto time (15:00-18:30 in Norway).
To attend the course you must be an authorized healthcare professional.

Price: 690,- NOK
The conference is held online, and will not be recorded.

The conference is a cooperation between the Norwegian Institute for Emotion Focused Therapy and the Norwegian Institute for ISTDP.
We are happy to announce that Allan Abbass and Leslie Greenberg will take on the online stage and present their models of change and discuss similarities and differences between the models. What exactly facilitates change during a therapeutic process? How are the main mechanisms of such changes understood in theory and displayed in practice? Are there similarities in the processes that occur between the clinician and client, and the processes that occur within the client, when there are positive outcomes in therapy?
Allan Abbass is specialized, and has contributed to a vast amount of research focused on, Short-Term Dynamic Psychotherapy (ISTDP). He is a professor, psychiatrist, basketball fan and player, author and founding Director of the Centre for Emotions and Health at Dalhouse University in Halifax, Nova Scotioa, Canada. Allan has a warmth and a love for strangers and strange people like no one we've ever met.
Leslie Greenberg is the founding father of Emotion-Focused Therapy (EFT). His research addresses questions regarding empathy, psychotherapy processes, the therapeutic alliance, and emotion in human functioning. He is a psychologist, engineer, author, professor emeritus at York University in Toronto, and also the director of the Emotion-Focused Therapy Clinic in Toronto. He has the most curious and playful character you can imagine, with the looks of Santa Claus himself.
Jan Reidar Stiegler, clinical psychologist, shame-researcher and academic director of IPR Bergen and of The Norwegian Institute of Emotion-Focused Therapy, will guide Les & Allan and the audience through the discussion at the end of the workshop.
Program (Toronto-time):
09:00-10:00 am
Host Jan Reidar Stiegler introduces the workshop and the speakers
Allan Abbas present the change mechanisms in ISTDP using therapy-video.
Break for 15 minutes
10:15-11:00 am
Leslie Greenberg present the change mechanisms in EFT using therapy-video.
Break for 15 minutes
11:15-12:30
Allan & Les discuss the differences and similarities between the models. The conversation is led by Jan Reidar, including questions from the audience.

Cancellation and Refund
The conference now has a sufficient number of participants, and will therefore be held.
We have a flexible enrollment policy which allows you to cancel your enrollment within 24 hours of registration at no charge.
If cancelled after 24 hours, the following rules apply:
Cancellation 12-6 months prior to the course´s startup date:
Invoice is credited / Course fee is refunded
Cancellation 3-6 months prior to the course´s startup date:
Half the course fee is refunded
Cancellation 0-3 months prior to the course´s startup date:
Course fee will not be refunded
Datoer og klokkeslett:
20th September 2021, 15:00 CEST, Online

Foredragsholdere og facilitatorer:
Leslie Greenberg, Allan Abbass, Jan Reidar Stiegler
Pris:
NOK 690,-
Sted:
Online